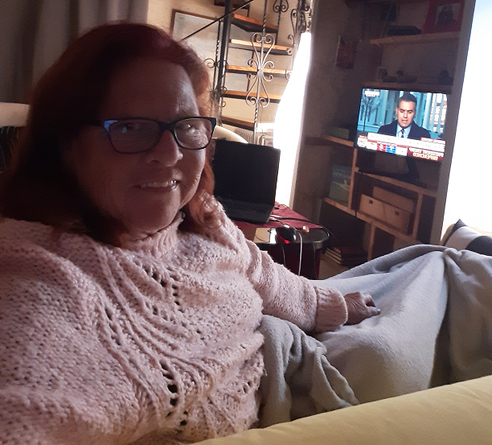 Put it in my slippers and off the sofa now for me too! Don't worry, I'm fine, I'm just ooold!
 Yesterday I reported on the elderly who meet for a chat in the parks, on the streets and squares in Gozo and Malta.
 Today it's over. Didn't think that posts on FB or other internet media could cause such a quick and blatant reaction – hahaha!
Now the government has reacted and quarantined all "risk groups".
" Government has announced a lockdown for persons of over 65 years, as well as younger persons with chronic diseases, such as insulin-dependent diabetics, persons making use of biological medicines, persons who have been on chemotherapy in the past six months, persons who suffer from immunosuppression, pregnant women, people with respiratory complications and others who will be identified through a further communication by government. This is to avoid contact with persons who are potentially carrying the virus. These persons are at greater risk and therefore the authorities feel this decision is needed to protect these members of our community. In total, this covers around 118,000 people. This measure comes into force from Saturday morning. The only exception will cover medical necessities.
The second decision gives the Police authority to ask people not to gather in groups larger than five. Ideally, people should not stay in groups of more than a couple, but the Health Superintendent will delegate its authority to police officers to ask groups of more than five to disperse. This decision was taken since despite the ban of organised events, were still gathering in public spaces, with all the risks that this entails. "
Now the solo run on the coastal path at Qala doesn't just fall into the water because of the rain showers. Fortunately, Johnnie, my "elderly" landlord, was still there to clean the pool, now he has no exit either.
Benna, my nice supermarket lady, can already look forward to my shopping list for the next week and this time I also need toilet paper (the first big pack after 4 weeks)!
Well now I can pimp my wardrobe, sort my Gozo photos and tidy up my PC. I still have 3 unread books and WordPress, FB and haubi.org are still there.
Just knit, I swore to myself, I won't knit!